Main content starts here, tab to start navigating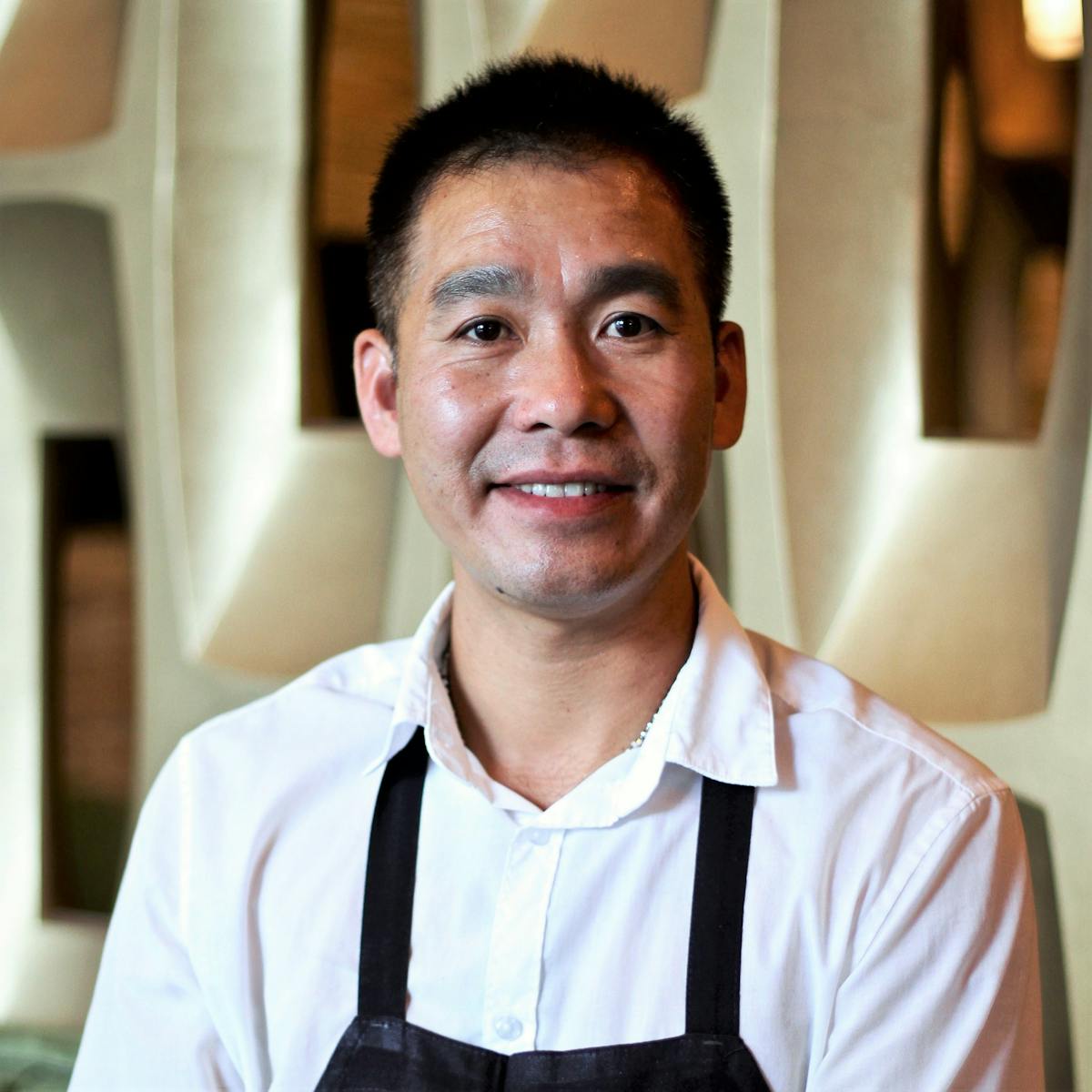 Johnny Liang
Executive Head Chef - Kitchen
Johnny is the middle son of the three Liang brothers, and he immigrated to the U.S. with his family at the age of ten. He went on to attend Quincy High School while tirelessly helping his father at his Chinese restaurant. This experience in the kitchen would prove to pave a path for a life-long love for food!
When Johnny turned twenty-one, he embarked on an entrepreneurial journey, opening a car repair shop, then acquiring a used car dealership. Though business was profitable, Johnny's heart belonged to his culinary roots and his family. Knowing that his little brother needed help in the kitchen after launching Fuji 1546, Johnny dropped his own business and rolled his sleeves up. He excelled in wok-tossed dishes as well as sushi!
Though Johnny's cooking skills were fine-tuned in the Fuji kitchen, it did not fit his own personal flavor profile. He traveled back to China profusely – at least once a year - to enjoy the spicy and pungent Sichuan cuisine and exotic spices. He became obsessed with this tantalizing style of food and he worked to recreate it when he came back to the States.
This mouth-watering obsession caught the attention of his little brother, Jimmy. When it came time to write the menu for Fuji at Assembly, Jimmy gave Johnny all creative freedom to spice up the wok-tossed menu items. His dishes were a hit and are now staples on all Fuji menus!
Johnny now has 2 children and wishes to travel to every city in China and recreate each iconic dish the culture has to offer.