Main content starts here, tab to start navigating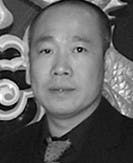 John Liang
Partner / Chief of Development
As the oldest son in his family, John immigrated to Quincy from China with his parents when he was just eleven years old. After attending Quincy High School, he sought to continue his education at Wentworth Institute of Technology in Boston.
Working in restaurants while in school, John quickly learned how to operate all aspects of the business and went on to own Kona Gold at the young age of twenty-one. Although he was the boss, John could always be found wearing different hats throughout the day. He answered calls, ran deliveries, and even cooked in the kitchen if needed. His frugality and hard work were the reasons behind his success, and when there were repairs to be made, he was the one to do them.
Working with his hands and creating something from nothing came naturally to John. He found a passion for construction and went on to become a licensed General Contractor. In 2005, he started designing and constructing projects that spanned from residential to commercial and has since been responsible for managing the completion of over thirty projects.
Included in John's portfolio are all JP Fuji Group's restaurants and central office. Not only is he responsible for the build-out of each establishment, but he is also a partner of the JP Fuji Group, and plays an integral role in the planning stages and continued operation of each venture.
When he isn't building an empire, John enjoys taking trips with his wife and three children and hopes to one day travel the world.