Main content starts here, tab to start navigating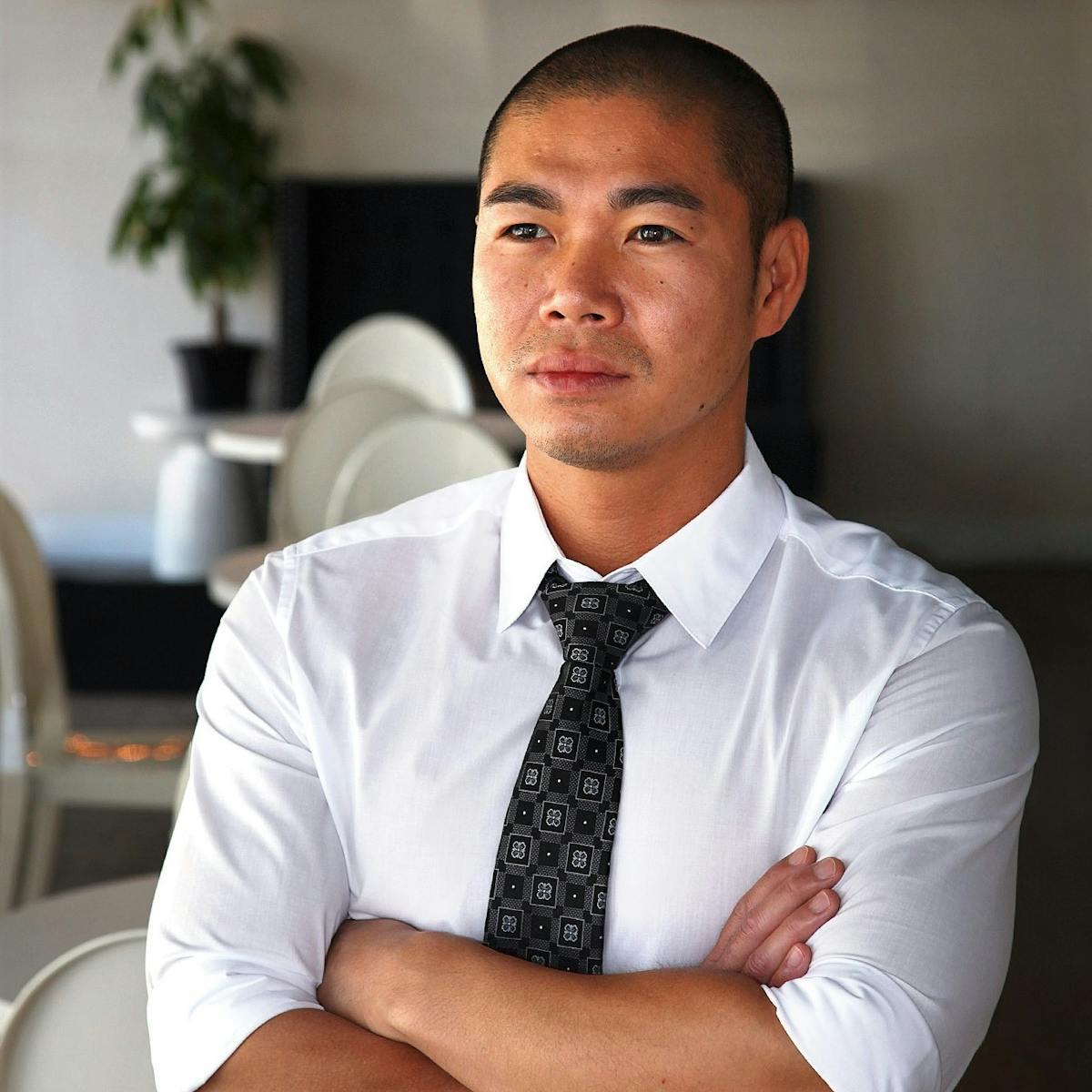 Jimmy Liang
Founder / CEO / Chef
Jimmy Liang is the Founder, CEO, and Chef of JP Fuji Group with numerous recognitions under his belt. SmartCEO named him one of Boston's Future 50, South Shore Living honored him as one of the 10 Most Influential People You Should Know alongside actor Steve Carell, The Patriot Ledger has deemed him one of the 40 Stars Under 40, and Converse has featured him in its Global Exhibition campaign published in the Boston Business Journal.
As a graduate of North Quincy High School and an English major in college, Jimmy Liang discovered his passion for the culinary arts at a young age. At nineteen he was one of the youngest head sushi chefs in Chinatown before he decided to open the first Fuji Restaurant with Peter Tse.
Jimmy's enthusiasm and love of the business helped quickly lead his restaurants to great success. He also founded and continues to run the Fuji Design and Construction Company which handles all of the restaurant build-outs as well as other residential and commercial projects throughout New England.
In 2001 and 2003, Jimmy decided to focus on local politics and ran for City Councilor at Large. These two instances were two out of three times an Asian name had appeared on the ballot. In 2007, he ran for Ward 6 City Council. During his first campaign, Jimmy raised Asian voter turnout by 223 percent. He was only twenty-three at the time!
Giving back and participating in the Quincy community is very important to Jimmy. He has served on the Board of Directors for the South Shore YMCA and works with Father Bill on his annual Food Fest, which raises money to benefit organizations that help the homeless. This collaboration earned Jimmy the honor to serve as Chairman of Taste of South Shore. In his efforts to provide and give back, Jimmy continues to work with the Asia Outreach August Moon Festival to raise money for Quincy Hospital's Asian Services Fund and is also an event co-chair and donor for the Quincy Asian Resources Lunar New Year Festivals. He is also a founding member of the Boston chapter of the Chinese American Citizens Alliance. Jimmy believes that giving back to his community is what has allowed him to be where he is today.